Langoa Barton 2019
Posted by Admin | Sun 05 Jul 2020 | En Primeur
LANGOA BARTON 2019 - £350.00 per 12 bottles (YES THIS IS THE PRICE FOR 12 BOTTLES!!!)
ZR 17+; NM 93-95; JS 95-96; AG 91-93; JA Decanter 94; JL 17
Those of you who have followed my en primeur campaigns since way back in 1996, know that I have a soft spot for Barton properties. There is something very refined, classy and classic about them. However, their pricing policy since 2015 had been such that I could not recommend them as a good buy (despite the fact that the wines were up to the usual high standard). In 2019 we are back on sensible ground with pricing and Langoa is priced well below any other physical vintage or my estimate. 2019 Langoa is made in a style that is a bit richer than the traditional elegant Langoa, but that does not take anything away from it. There is plenty of rich, ripe autumn fruit, dominated by prunes and damsons. Feels more like Pomerol than St Julien, but who cares. It is one very fine drop of vino. I have rated it 17+ and feel that I have been mean with it. Really impressive for this level. Well done!!! This is a very decent investment as well as drinking opportunity.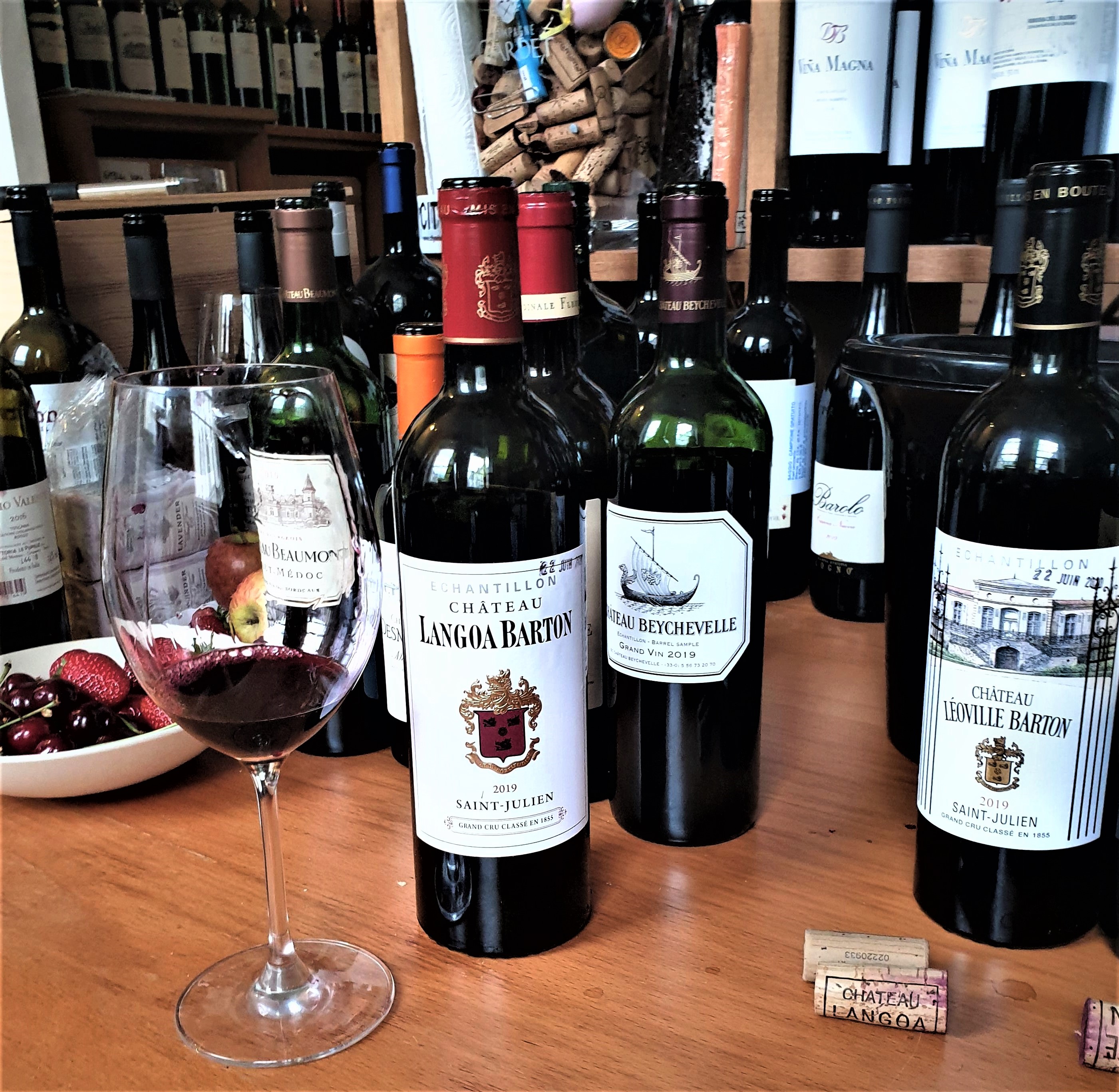 The 2019 Langoa Barton has a very typical Langoa nose, which is a good thing, sporting vivacious black cherries, blackberry, crushed iris, cedar and light blood orange scents lurking offstage. Lovely oak integration here. The palate is beautifully defined on the entry, a structured almost big-boned Langoa with enormous grip on the spicy finish. I love the generosity of this Saint-Julien, one that I suspect will be seductive on release but don't be deceived - it deserves cellaring lest you get a smacked wrist for being impatient. 2026 - 2055.
Very finely textured with pure blue fruit and lavender and violet undertones. It's full-bodied with pure, focused fruit. Extremely long and refined. Clearly better than the 2018.
Score: 95/96. James Suckling, JamesSuckling.com, June 2020
The 2019 Langoa Barton is fleshy, succulent and a great example of the year. Soft contours and pliant fruit give the 2019 tons of immediacy. Red plum, pomegranate, sweet spice, mint and blood orange all meld together in a rich, seamless Saint-Julien that will drink well right out of the gate. Langoa-Barton has really come on strong in the last few vintages; the 2019 is another terrific edition.
Score: 91/93, Antonio Galloni, vinous.com, June 2020
Silky blackberry and bilberry fruits, this is a brilliant Langoa, with concentration and lift that pull you both forwards and upwards through the palate. For me this is more successful than the 2018 because it delivers an absolute punch of fruits but gently so, with elegance and control that is very St Julien. Grilled cedar finish, great stuff. Drinking Window 2027 - 2042.
Score: 94, Jane Anson, Decanter.com, June 2020
67% Cabernet Sauvignon, 26% Merlot, 7% Cabernet Franc. Barrel sample.
Attractive nose of dark fruit with a savoury edge. Palate joyous and juicy with plenty of lift, the tannins ripe and smooth. Clean, long and harmonious. Everything in its place. (JL)
Drink 2026 – 2038.
Score: 17, James Lawther MW, JancisRobinson.com, June 202