As promised long way back before lockdown, here is the first of future superstars I managed to find in Piemonte. There is more to come but thanks to travel restrictions the deals have not yet been concluded. I promise, as soon as they are happy to receive visitors again, I will be on the first plane out (hopefully within a few weeks). These wines and people who make them are more than worth it and I will do whatever I can to get the allocations.
In February this year, I spent 4 great days crisscrossing Piemonte visiting 4 producers per day (it's hard work and I know that you all feel for me). Whilst they were all showing quite high standards, 2 stood out way above the crowd and I am happy to announce that one of them is now on board with us (the other should be on early next year).
Enter Renato and Stefano Corino. This father and son team run a small estate on the foothills of La Morra (one of the greatest communes in Barolo). All the vineyards are based very close to the house – the winery is conveniently located under the house, which in turn is set in the middle of one of the great Crus od Barolo – Arborina. The estate was started by Renato, but the day to day management has now being taken over by his son Stefano.
I have visited a lot of wineries over the last 30 years and have tasted and discussed the wines with a lot of talented people. However, it is very rare to find this kind of talent. There seems to be a very strong natural connection between him and his wines. The only other place where I have experienced this level of natural connection was with Mariano and Eduardo Garcia (most of you would be familiar with Mauro, San Roman, Garmon etc). Ok, Stefano does not have the experience of Mariano, but this boy does have something special. There is understated, quiet confidence about him that is impossible not to feel when you taste and talk with him about his wines. I am willing to put my entire reputation that he will be a superstar, and I would strongly recommend to everyone to secure the allocations as early as possible. This will not stay undiscovered for long.
Enough introductions – on with wines:
Barolo del Comune di la Morra 2016 - ZR 17
This is their largest Barolo cuvee produced from a number of small parcels they cultivate in the village matured for 2 years in a mixture of small and large barrels (2- 3 y old).
Tasted at the estate in February then twice more in London, the wine consistently displays classic Nebbiolo aromas of dried blue/black berries and cedar with cured meat and leather in the background. Still young and focused rather than expressive, but concentrated and intense. Some blueberries and truffle coming out at finish all very well supported by great uplifting acidity. Serious drop of vino which will gain complexity within 3-5 y and will drink for at least further 10. This is as good as most other producers Single Crus. Exceptional value!!! Bravo Stefano!!!. An easy 17.
Barolo Arborina CRU 2016 -ZR 18++
In Piemonte the term CRU has a similar meaning as 1er or Grand Cru in Burgundy – it is given to best sites within different villages.The family house and the winery are set in the middle of Arborina CRU and grapes do not have far to travel before processing - aged for 2 years in small French barrels with about 35 % new depending on the vintage.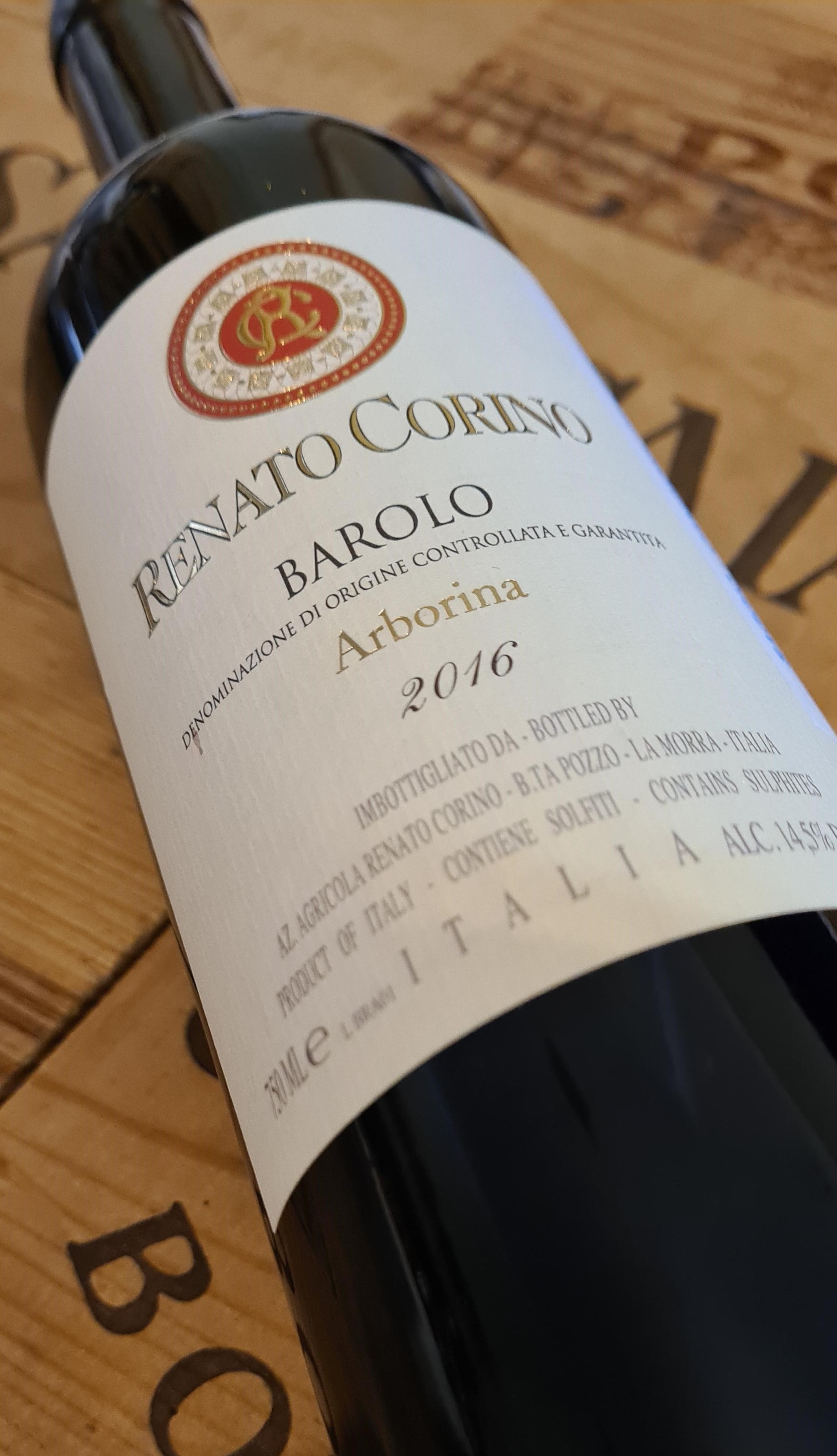 One can see the family resemblance to La Morra here, but Arborina is the next level of intensity and concentration. Again, there is similarity with Mariano's wines, one can enjoy this immediately (as I did with my dinner) but you know that this will improve drastically over the next 5 years or so. Great aromatic with classic blue fruit, tanned leather and truffle are at the forefront with a bit of smoke and mountain honey sitting in the background and again, really uplifting freshness. An impressive drop of wine. It is already showing underlining complexity and seems to have gained intensity and power since last tasted at the winery in February. This would easily put to shame most of Grand Cru Burgundies at this age. Seriously impressive. Feel scarred to give it the rating I would like to do, so let's call it an easy 18+. I can still taste the 2007 that Renato opened at the end of our tasting at the winery to go with some of his home made salami. A memorable start to a great lunch.
Barolo Rocche dell'Annunziata CRU 2016 - ZR 19
Another CRU in Corino portfolio fully south facing and again very close to the winery with same fermentation and ageing method as Arborina. Superb concentration and exceptional aromatics. There is great refinement here but with more intensity. It takes no prisoners. Whilst Arborina is showing more elegance, this is pure power. Again, classic dark autumn fruit all over but with great aromatics in the background and superb underlining structure – this is how you show of power and silk in tannins! The critics seem bit more conservative than me, but I am happy to give it an easy 19 (to be conservative). Will need 5-10 y if you can resist. Exceptional drop of vino.
Zoran Ristanovic
City Wine Collection