Garmon 2020
Posted by Zoran Ristanović | Sun 19 Nov 2023 | Offer
GARMON 2020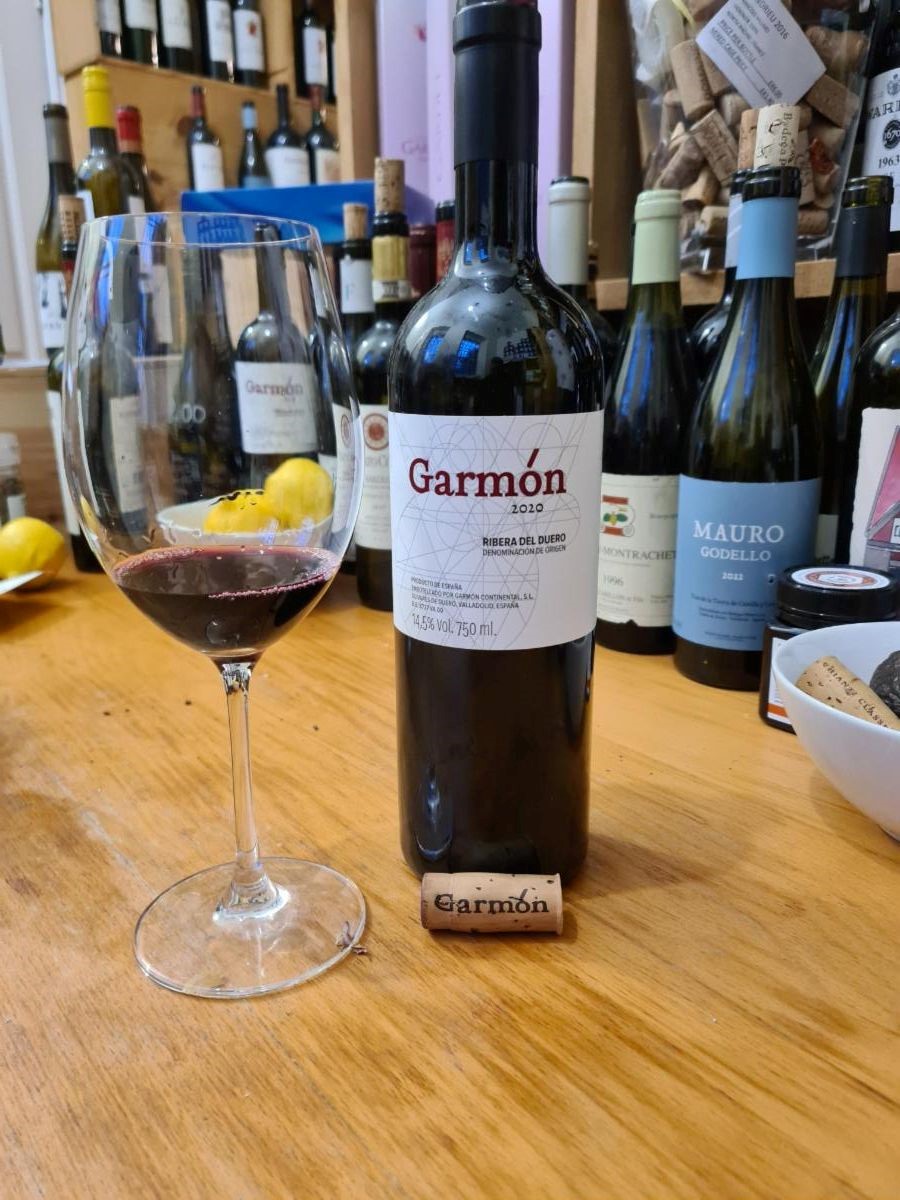 Lukasz and I are getting ready to drive out to Burgundy tomorrow, but before we set of, the Vinous (magazine run by ex Parker contributors Antonio Galoni and Neal Martin) has published reviews of latest Ribera del Duero releases. As usual, our favourites have been given quite a high marks and inspiring notes, so before the traders and brokers start chasing me for the allocations, I thought I would release the stock first to my regular readers.
Most of you would be familiar with the Garmon project. Eduardo was able to acquire limited number of old vineyards in several villages in upper parts of Ribera and in 2014 decided to create Ribera del Duero winery to complement their existing projects - Mauro (in Castilla y Leon) and San Roman (in Toro). The winery was built specifically to produce high quality wine in small volumes (around 50 000 bott) and the emphasis is to create a wine which will stand out for quality and ability to age in the way that the best of Bordeaux can. Only old wines Tempranillo are used to make Garmon (vineyards range from 30 to 100 years) and the entire production is aged in French barrels (new and old - % depends on the style of the vintage).
With these reviews and the wine making pedigree of the Garcia family, wines like Garmon are not only exceptional wines but also some of the best buys you could find on the market. I am certainly not aware of any wine of this class and quality, consistently rated by critics in mid to high 90's which one can find at these price levels on the fine wine market. A case (or 3) should definitely be a part of every decent cellar.
Couple of words on the vintage - 2020 was Atlantic influenced vintage in Ribera, producing lighter, more elegant style wines. Winter and spring delivered more rain than usual, so the season started late, avoiding frost risk and providing almost prefect flowering season. This in turn delivered grapes with homogeneous ripening time making harvest very simple and easy to carry out. There was no water stress or excessive heat at any point through the summer which produced lighter (for Ribera) and more polished tannins. Healthy grapes were brought to the winery in the second part of September and the wine spent 20 months in barrels before bottling in September 2022.
And now to the wine:
Garmon Continental 2020 - £ 180.00 per 6 bottles under bond
ZR 18;
Tasted 4 times at the winery ex barrel and twice in the UK (2nd bottle opened yesterday - polished off with lunch today). This is really refined version of Garmon; similar to 2015 in style, but with more depth at this early stage. It feels like the whole project is growing in stature with every new vintage as Eduardo and team get more used to the new winery. Even this young (only a year in the bottle), the wine is already very harmonious and appealing. Classic, small, dark, autumn fruit is dominating on the nose and palate. Aromatics are not yet fully defined, so it just delivers a ball of flavour - like a mouthful of dark chocolate mousse stuffed full of squashed blackberries and black cherries with a touch of spice. There is a decent oak backbone in the background, but it is far less evident than in previous vintages letting the fruit to dominate the show. Tannins are also in the background and the wine is so well composed that you really have to look for those components that normally stand out at this early stage.
Another excellent effort From Eduardo and the team and I feel that my rating is bit on a stingy side. It will need 3-5 years to develop more complexity, but for those of you without the patience, it is drinking very well now, especially if you can decant it for few hours.
For those of you with investment in mind, I can not guarantee that it will become the next must have superstar wine (although I will not be surprised, especially considering the quality and the small production), but what I can guarantee you is that it will bring a smile to your face every time you open a bottle (and you will never be able to buy it at this price once the offer is closed and the wine is shipped).
With best wishes
Zoran