Marquis D' Alaesme, Margaux, 2019
Posted by Admin | Tue 16 Jun 2020 | En Primeur
MARQUIS D' ALAESME, MARGAUX, 2019 - ESTIMATE 300+
ZR 16+;
Bit confused about the fact that they sent me a sample of Marquis which I normally do not buy and did not send the sample of Labegorce which I regularly buy, but such is life. Hopefully, Labegorce in on the way.
Still, a very decent effort from the team here. Bit more old school with higher tannins and some green undertones, but with fine grain tannins and quite a good length. This will need a bit more time but will be a very good classic Margaux. Price still not released so, will reserve the buying advice, but well put together wine. Could be a decent buy if below £300.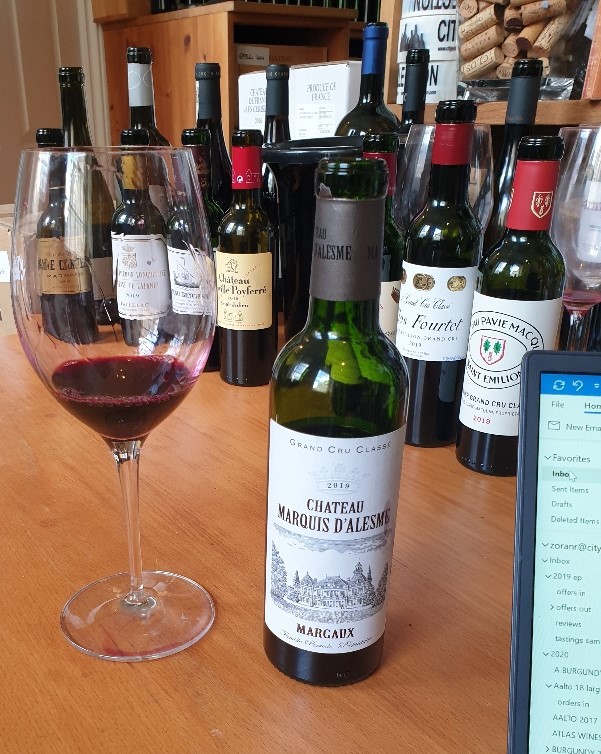 Follow us for latest En Primeur 2019 tasting notes.