Pavie Maquin, St Emilion Grand Cru Classe, 2019
Posted by Admin | Tue 16 Jun 2020 | En Primeur
PAVIE MAQUIN, St Emilion Grand Cru Classe, 2019, - not released yet £ 500 est
ZR 16+, JS 98-99
Usual, highly polished Macquin with some mint on the nose, but that is probably Derenocourt's yeast selection. Interesting none-the-less; would need to be below £500 per case to be of any interest despite extremely high Suckling rating.
Really classy red, offering blueberries, minerals, salt, limestone and light fresh herbs. It's full-bodied, but so refined. Fine layers of fruit and tannins. It's like millefeuille. The 2018 is more exuberant, but I love the elegance and structure here. Subtle and complex. 78% merlot, 20% cabernet franc and 2% cabernet sauvignon - 98/99. James Suckling, JamesSuckling.com, May 2020.
78% Merlot, 18% Cabernet Franc, 4% Cabernet Sauvignon. Barrel sample.
Firm, solid but with drive. Zesty, dark berry and spice nose. Powerful tannins but enveloped by the fruit. Dry and muscular on the finish. (JL) Drink 2028 – 2040 - Score: 16.5+ James Lawther MW, June 2020.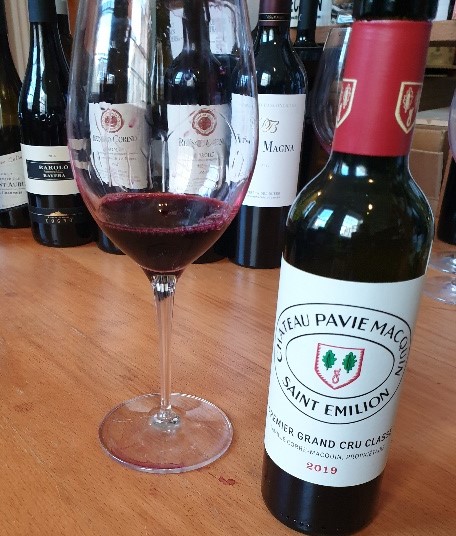 Follow us for latest Bordeaux En Primeur 2019 tasting notes.