Pichon Comtesse 2019
Posted by Admin | Tue 16 Jun 2020 | En Primeur
PICHON COMTESSE 2019 - NOT RELEASED YET - ESTIMATE £960.00
Zr - 18++; JS 98-99; JA 98
What can I say, I like Pichon Comtesse. This year much more than Pichon Baron, which was tasted at the same time and did not really even qualify for a tasting note – perhaps the sample was not up to scratch. Still, I can only write about the wine in front of me.
Comtesse is back to its best, with extra fine tannins, purity and elegance one should expect from top end Pauillac; refined and balanced. It seems to go on forever. Right now the pure, crunchy, black cherries and blueberries dominate the palate with just a hint of dark chocolate in the back . Very well made. An easy 18+. Let's see where the price comes out but if below £960 this will be a buy of the vintage.
Crazy aromas of sweet tobacco and black fruit. Tar and lead pencil, too. Blackcurrants and blackberries. Solid core of fruit and ripe tannins here. It's full-bodied and chewy. Extremely long. Fascinating wine. Structure with elegance. Extremely creamy and very, very melted together. A classically proportioned wine. 71% cabernet sauvignon, 23% merlot and 6% cabernet franc. - Score: 98/9 James Suckling, JamesSuckling.com, May 2020.
A serious, muscled Pichon Comtesse that grabs you from the first nose. The width and texture is evident, feeling both more plush and supple in its fruit character. It's elegant and balanced but packed full of textured raspberries, blueberries and cassis, juicy, with a rise on the finish and clear tannic grip. Very Pauillac in style, more so than the 2018 with great length. Not as structured as the 2016 or the 2010 but not far off and this is easily one of the wines of the vintage. Its heft shares some similarities to its neighbour Latour, which is not always the case in this most feminine of Pauillac wines. Closes down pretty quickly on the finish, suggesting the initial rich fruit is a hint of what is to come but that it will take its time to show itself in bottle. Tasted twice, four weeks apart and it delivered both times. No Petit Verdot in this vintage. Drinking Window 2027 - 2040 - Score: 98 Jane Anson, Decanter.com, June 2020.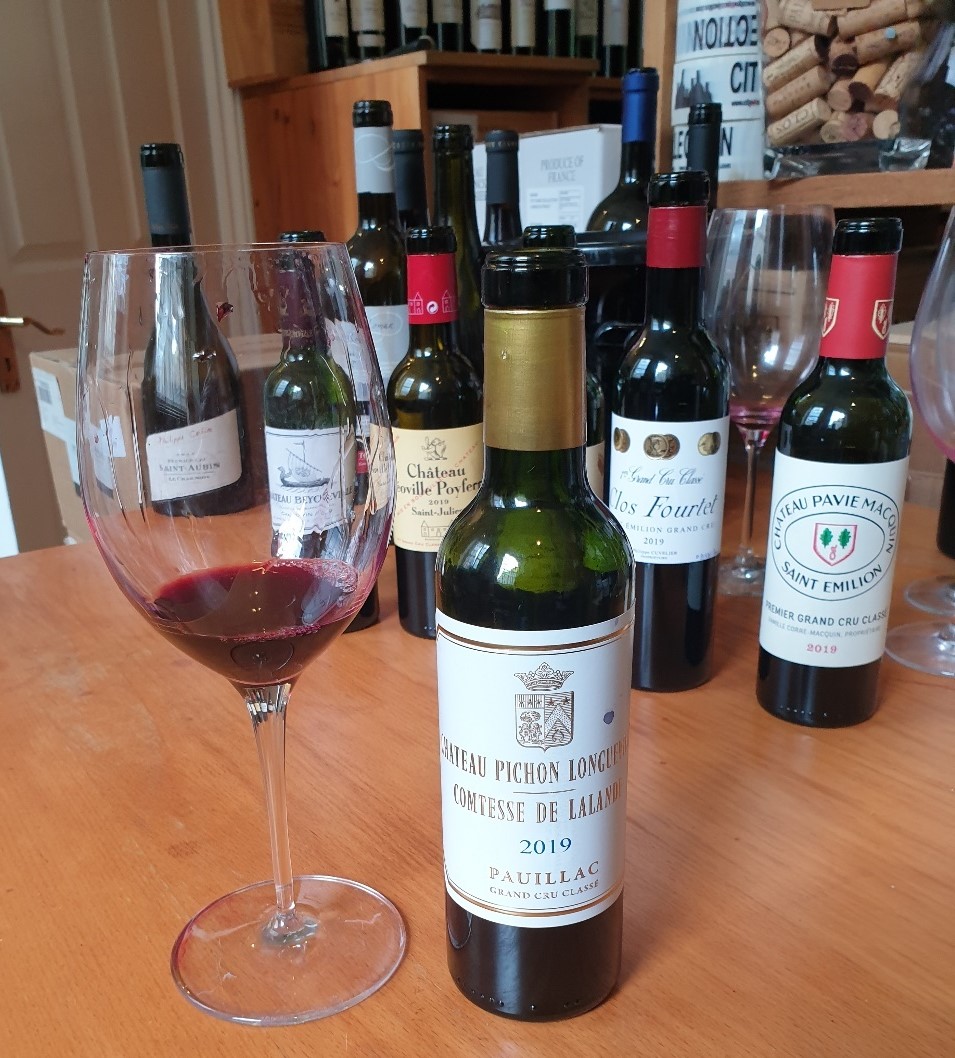 Follow us for latest En Primeur 2019 tasting notes.