Talbot St Julien 2019
Posted by Admin | Mon 06 Jul 2020 | En Primeur
TALBOT, St. Julien. £420.00 per 12 bottles. ZR - 17+; JD 93-95; AG 91-92; NM 93-95; JS 94-95; JA 93;
This is a great Talbot, but even if I did not think so it makes no difference. At this price it is a gift, so I would strongly suggest taking 5 cases or more. I cannot think of a safer place to park some pennies than this. The wine itself is a classic St Julien, deep purple, shiny and impressive in all aspects of it. Small black berries dominate nose and palate, with just a hint of wood in the back. This will be a great drink from around 2030 for some 15 years. Even 2013 vintage is over £480 per case and you cannot buy a mature Talbot of any quality for less than £500 a case, so load up, load up, load up.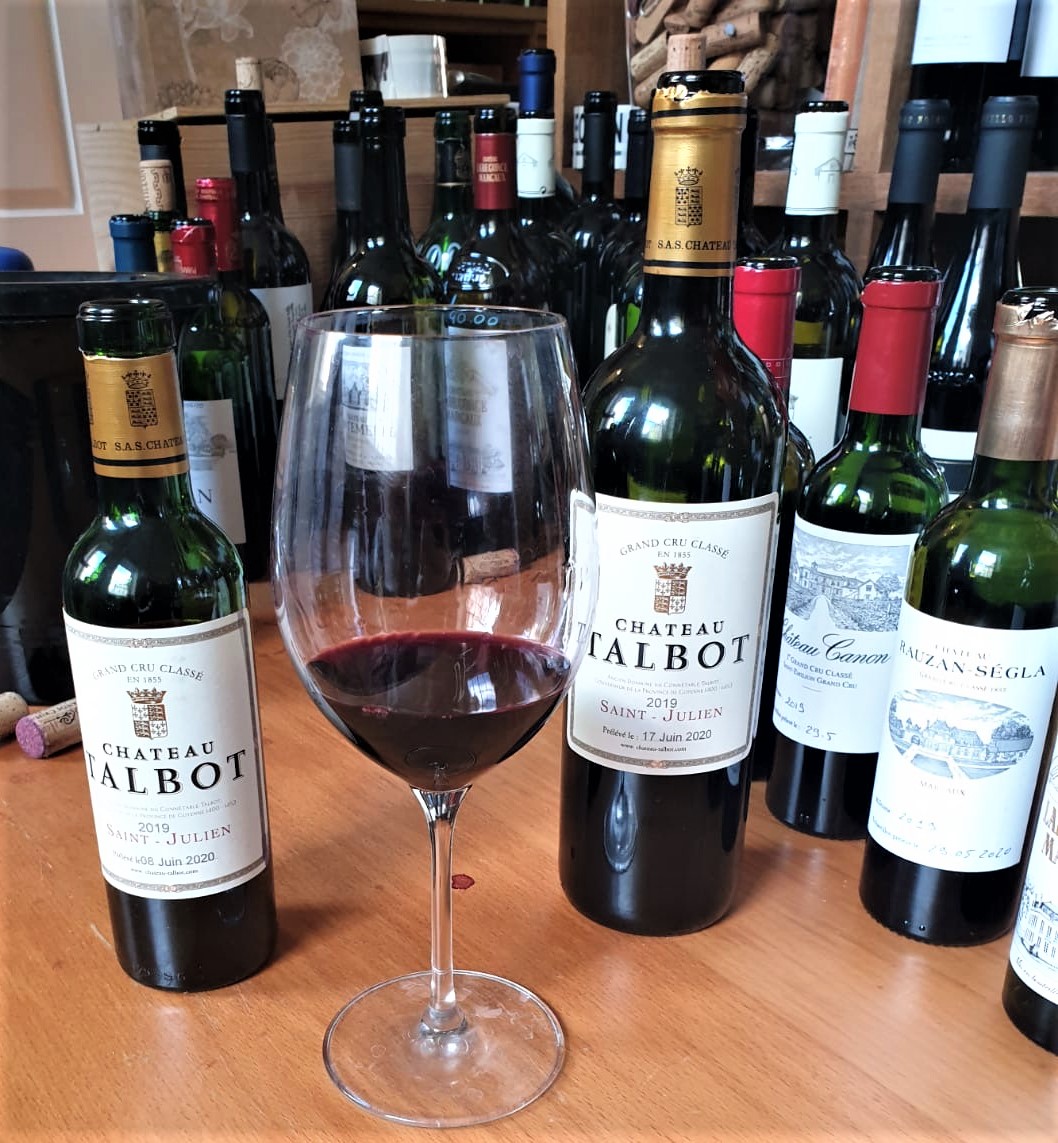 The 2019 Château Talbot is another beautiful vintage for this château, offering pure Cabernet notes of cassis, tobacco leaf, graphite, and lead pencil. With medium to full body, a pure, balanced, focused texture, and building tannins, it's well worth a case purchase and is a classic, elegant yet concentrated Talbot to enjoy over the coming 20 years or more. Score: 93 - 95Jeb Dunnuck, JebDunnuck.com Maturity: 2020-204030 June 2020
The 2019 Talbot is a big, powerful wine. Black cherry, plum, licorice, menthol, spice, lavender and earthy notes give the 2019 a distinct impression of savoriness. The tannins are a bit burly, as they often are with Talbot, and yet the 2019 appears to have enough fruit depth to balance things out.
Score: 91 - 93Antonio Galloni, Vinous.com 19 June 2020
The 2019 Talbot has a very cohesive bouquet, "streamlined" being the operative word, before opening gradually to reveal a Pauillac-inspired aromatics, pencil shaving scents permeating the black fruit. Yet it is still unmistakably Talbot. The palate is medium-bodied with fine grain tannins, creamy in texture with more depth in the middle than previous vintages (a shortcoming that, estate director Jean-Michel Laporte told me in the past he wants to address.) The great aspect of this Talbot is that it doesn't take its foot off the pedal on the finish, exerting impressive grip with that pencil lead lingering in the mouth. Superb. Expect this to land at the top of my banded score. Score: 93 – 95 Neal Martin, Vinous.com Maturity: 2026-205516 June 2020
A juicy, fruity wine with lots of blue fruit, blackberries and dark chocolate. Pretty depth and structure to this. Polished and structured at the same time. Score: 94 - 95James Suckling, JamesSuckling.com 02 June 2020
St Julien's largest property at 110ha (up there with Lagrange if you're keeping track), this has lovely plump black fruits on the nose. Takes hold right from the start, with clear tannic build and a silky character to the tannins. This continues the run of good vintages that Talbot has been producing since 2016. Well balanced, with plenty of St Julien character. Tasted twice two weeks apart. Highest ever level of Cabernet Sauvignon at the estate. Harvest 19 September to 8 October. 60% new oak.
Score: 93 Jane Anson, Decanter.com Maturity: 2026-204016 May 2020